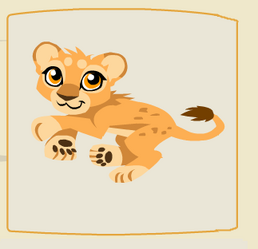 The Lion is a big cat of Africa and Asia. You can help save these animals. People kill them to save their cattle.
The lion gives 95 gamecoins, is attracted of 5 visitors and her food cost 45 gamecoins.
This lion is unlockable in the level 9 and cost 658 coins, but, can buy with facebook coins for 18 coins.